FINALLY, I can tell you guys about the two new shirts for this fall! Check 'em out!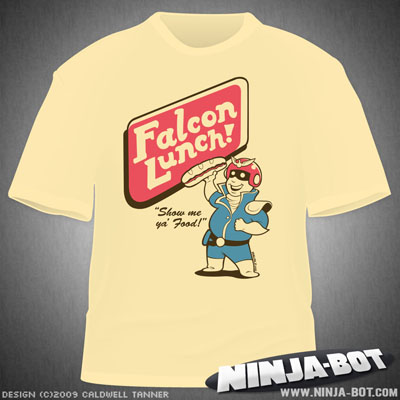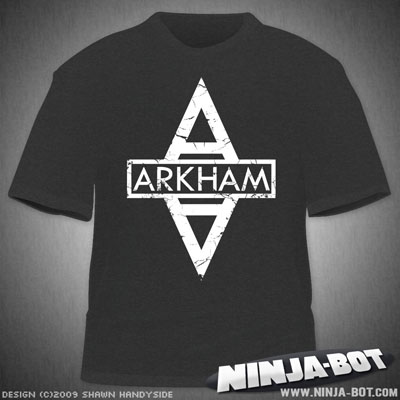 Pretty awesome, right? Not only that but I'm starting off the first run of the cool new Falcon Lunch shirts at a special discounted price! And if that weren't crazy enough, you may even be able to find an ADDITIONAL discount by following Ninja-Bot on Twitter! HAVE I GONE INSANE? Quite possibly! Well at least we know which mental institution they'll be sending me to in Gotham!
Oh and a quick shout out to my new pal Caldwell Tanner who put together the awesome Falcon Lunch design! Check out some of his other work here!

| | |
| --- | --- |
| | Posted by Shawn Handyside on October 8, 2009 · 6:12 AM |