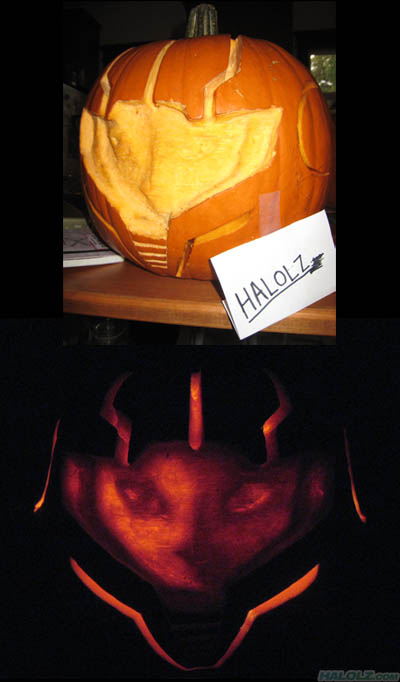 And finally… some of you already guessed it… our first place winner is Ian Wagner with his totally rad Samus jack o' lantern!
I doubt many people will argue with me when I say that this is one outstanding entry! Alyssa and I both agreed this was the clear winner. I love the effect you get between day and night with the nighttime showing her face through the visor (OMG SPOILER ALERT SAMUS IZ A GIRL)!
For getting first place Ian gets a whole mess of stuff, including the 16″x 20″ Halolz Poster (v1.1), five Wolf stickers, Accordion Hero T-Shirt, BLOW ME T-Shirt, This Is My Axe T-Shirt and a Ninja-Bot shirt of his choice! Just don't wear them all at once or you will die of awesome shirt overload!

| | |
| --- | --- |
| | Posted by Shawn Handyside on November 1, 2008 · 7:04 PM |