Wow, I can't believe I forgot to mention this… but the incredibly awesome Halolz posters are now up for preorder!
In case you forgot from my earlier NYCC post, here are some bulletpoints outlining it's awesomeness:
• 16″ x 20″
• Insanely high quality (seriously, I wish there was same way I could describe how amazing the paper/print quality is)
• Features some of the best submissions we've gotten since the site started
• Putting it on your wall makes you instantly win the internets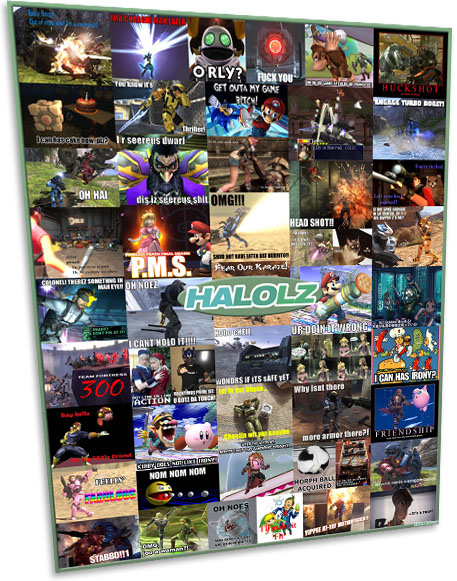 And hey, while you're over at Shark Robot buying the poster, you may as well check out some of my shirt designs which are up for preorder over there as well! You know… combined shipping and so forth… good way to save money if you plan on wearing an awesome shirt while hanging your awesome poster.
Yes I know, I've used the word "awesome" too much in this post. I apologize.

| | |
| --- | --- |
| | Posted by Shawn Handyside on May 12, 2008 · 9:06 AM |