Yo! In case you didn't know, I'll be at New York Comic Con this weekend, hanging with Scott from VGCats and Dave from SNAFU! Our rocking corner booth is located here, on the corner of Awesome Ave. and Rock-Your-Face Road. Ok that's not what the aisles are called… but man, if I ran the convention, THEY WOULD BE.
Anyway, if you're going to be in the city you should stop by. I will have a few of my classic wacky t-shirts for sale… along with a brand new poster I've been working on with Dave…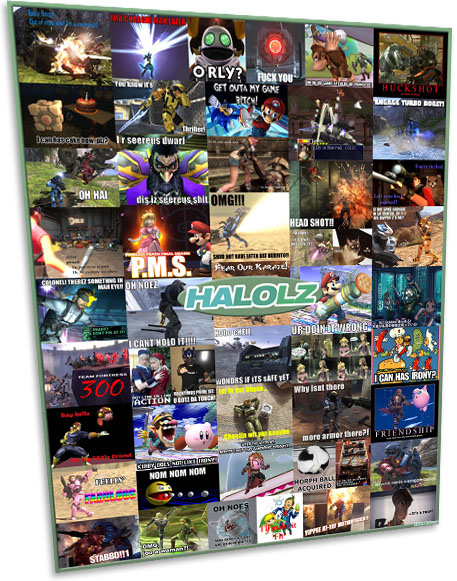 The poster is 16″x 20″ and is way nicer quality than I could ever describe online. Trust me, it's awesome. If you ever wanted to cover your dorm room or run down shack with Halolz… this is the perfect way to do it!
But yeah, I'll have a small amount of these at NYCC if you'd like to check them out/pick one up! All proceeds go to the hosting of the site… and my addiction to Starbucks.

| | |
| --- | --- |
| | Posted by Shawn Handyside on April 16, 2008 · 6:02 PM |