Well hello! You might be surprised to see HALOLZ back online after such a long time! I apologize for the unceremonious end to the site back in 2015, a lot has happened in my life since then, but I won't bore you with the details!
The important thing is that we've started updating again with a new site called the
Video Game Fun Club! Overall the concept of the site isn't much different, except that I would like to feature more things on it besides humor (like art, music, and generally anything cool that's video game related).
With that said, if you were a fan of the site back in the day, please join us over at the new site! Right now you can keep up with new posts on the website, on Facebook or on Twitter.
Also I actually had some people ask me if the forums would come back, and I feel like it all depends on how much interest there is… I could see maybe doing a Discord server or something similar? I guess we'll have to see if many people visit us over at the new site!
So that's pretty much it! I really appreciate everyone who took the time to visit and be part of the HALOLZ community from 2007-2015! It's hard to believe the site ran that long, and it will be nice to have the site back online for those who want to look through the archives (although who knows how well some of this stuff has aged).
Thanks again, and I hope to see you at the new site!

| | |
| --- | --- |
| | Posted by Shawn Handyside on December 18, 2019 · 10:05 AM |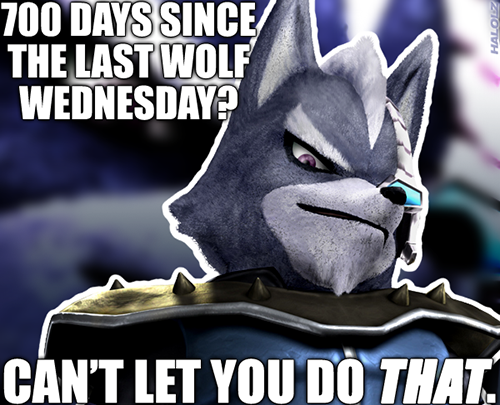 And last time it was only even vaguely Wolf-centric.

| | |
| --- | --- |
| | Posted by Fred "Trunks" Wood on October 14, 2015 · 2:01 PM |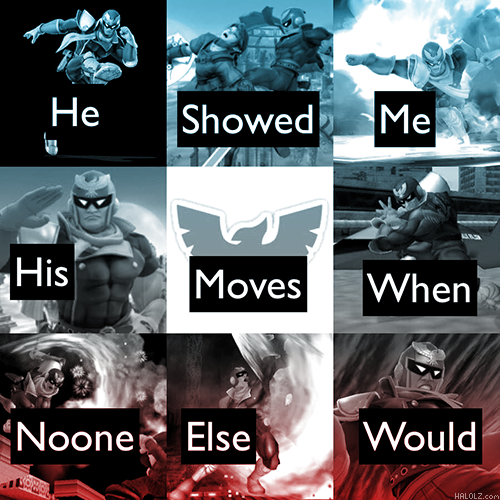 He never left.

| | |
| --- | --- |
| | Posted by Fred "Trunks" Wood on October 9, 2015 · 2:04 AM |





By Dunky
Sent in by Levi

| | |
| --- | --- |
| | Posted by Fred "Trunks" Wood on September 28, 2015 · 7:09 PM |





Sometimes it's impossible to slow someone down.
Submitted by Fred.

| | |
| --- | --- |
| | Posted by Fred "Trunks" Wood on September 24, 2015 · 11:55 AM |




And to think they said that Netflix Zelda series wasn't going to happen!
By Smosh

| | |
| --- | --- |
| | Posted by Shawn Handyside on April 17, 2015 · 5:20 PM |
Categories:
Awkward Moments, Bad Ideas, Chillaxin', Nintendo, Serious Business, Smashy Smashy, Swordplay, The Great Outdoors, The Legend of Zelda, True Love, TV Shows

· Leave a comment () 107 Comments








There's a reason they muted out all that polite clapping… some of it is just WEIRD.
A new GrumpOut video submitted by Raguio

| | |
| --- | --- |
| | Posted by Shawn Handyside on February 27, 2015 · 3:53 PM |
Categories:
Capcom, Donkey Kong, Earthbound, F-Zero, Game & Watch, Kid Icarus, Kirby, Mega Man, Metroid, Namco, Nintendo, Pac-Man, Pikmin, Punch Out, Sega, Sonic the Hedgehog, StarFox, Super Mario Bros, Super Smash Bros, The Legend of Zelda, Video Clips, WarioWare, Wii U, Yoshi's Island

· Leave a comment () 51 Comments








If you want a job, you have to know what they're looking for.
By Louis Lloyd-Judson

| | |
| --- | --- |
| | Posted by Shawn Handyside on February 25, 2015 · 11:25 AM |