Behold, the first opponent to ever withstand and defeat a falcon punch! Has the Captain finally met his match?
By Bryan Lacie [KakuJomics], submitted by Vatonnage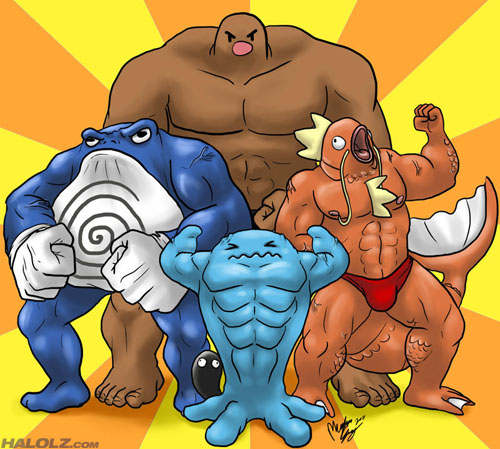 Finally, the greatest team of muscley ripped Pokemon has been formed!
Musclekarp! WobBUFFet! Powerwrath! Diglux!
By your powers combined… Meghan G. is the ultimate trainer!
Hell they could kick the crap out of Scott's Bulbusaur any day!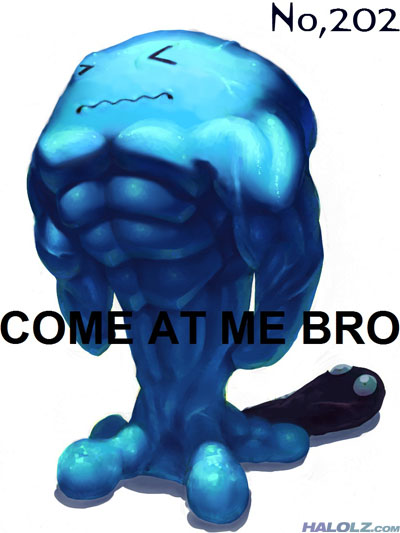 Is it me, or have Pokemon been hitting the Protein and Rare Candies a bit too hard recently? And seriously with the point of bulking up Wobbuffet anyway… he's just gonna use Counter and Mirror Coat!
Artist unknown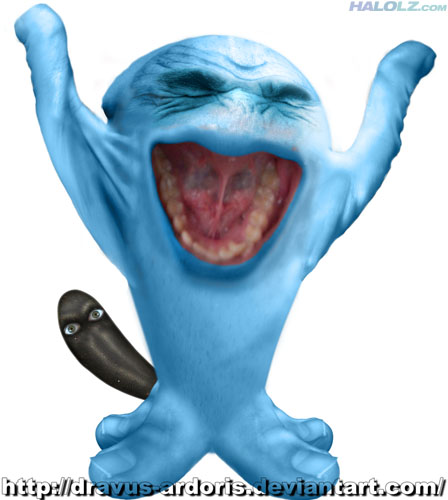 Man remember Untooned Kirby? Thank God no one will ever send in anything as horrible asOH GOD WHAT IS THAT KILL IT WITH FIRE~!!
Thanks Dravus-Ardoris for another year of nightmare fuel. Submitted by Twitches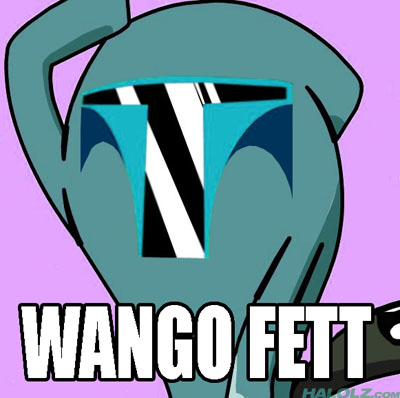 The most dangerous Pokemon bounty hunters in the galaxy…
Found and by (respectively) killercartoons