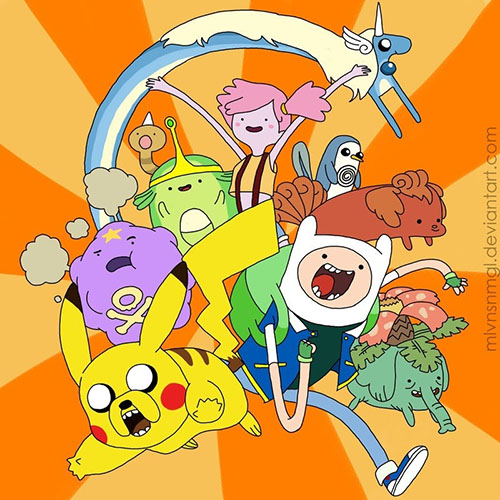 Jakeachu, I choose you!
By mlvnsnmgl
Pokemon time, c'mon catch your friends! We'll go to very distant lands!
By thelimeofdoom
The dangers of addiction are deep and troubled, don't make it doubled! Get to your nearest Pokéholics Anonymous group today.
By Underbelly, with a special guest appearance!
When Muk uses acid on Pikachu, things get a little crazy.
By high5toons
For a ten year old, that Gary sure gets around.
By rubbingclouds, submitted by spplmj
Music soothes the savage Pokemon.
By redminus, submitted by Dr. Furry
Trust me Pikachu, Ash is clearly an expert at covering for farts!
By Pendleton Ward and Natasha Allegri [Adventure Time], submitted by SuperAsianMan
This recent MAD animated series clip shows what happens when the ladies of video gaming compete to see who's the top in their field!