Killercartoons rocking the pit, as the TF2 guys play "I'm Still Alive."

| | |
| --- | --- |
| | Posted by Michael Moore on May 30, 2008 · 12:22 PM |
Categories:
Electronic Arts, Guitar Hero/Rock Band, Harmonix, Irony, PC, Rockin' Out, Team Fortress 2, Valve Software, Xbox 360

·




Share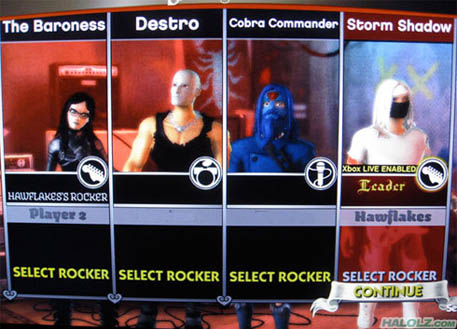 "You foolssssss…. I ssshould be on basssssssss!"

| | |
| --- | --- |
| | Posted by Shawn Handyside on March 29, 2008 · 3:23 PM |
Categories:
Guitar Hero/Rock Band, Harmonix, Playstation, Rockin' Out, Superheroes/Supervillains, Too Much Free Time, TV Shows, Xbox 360

· Leave a comment () 20 Comments




Share





| | |
| --- | --- |
| Peroty and Aidensdame recently had a Rock Band birthday party… featuring the awesomest birthday cakes ever! | |

| | |
| --- | --- |
| | Posted by Shawn Handyside on February 27, 2008 · 1:03 AM |
Categories:
Guitar Hero/Rock Band, Harmonix, Party Time, Portal, Rockin' Out, Tasty Treats

· Leave a comment () 19 Comments




Share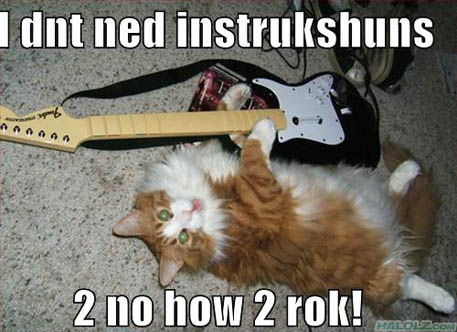 WEEDELY-WEEDELY-WAAAAAAAHHHHHHH

| | |
| --- | --- |
| | Posted by Shawn Handyside on February 3, 2008 · 2:21 PM |
Categories:
Guitar Hero/Rock Band, Harmonix, LOLCATS, Playstation, Rockin' Out, Xbox 360

· Leave a comment () 12 Comments




Share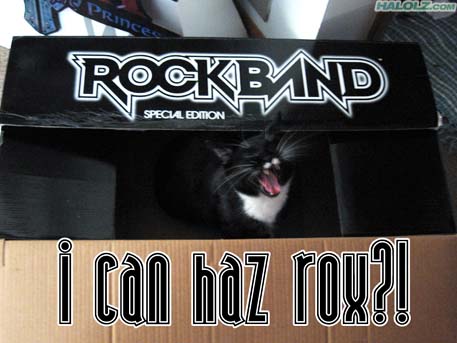 Someone pass Stephanie Conklin's cat the mic!

| | |
| --- | --- |
| | Posted by Shawn Handyside on January 21, 2008 · 3:23 PM |
Categories:
Guitar Hero/Rock Band, Harmonix, LOLCATS, Playstation, Rockin' Out, Xbox 360

· Leave a comment () 7 Comments




Share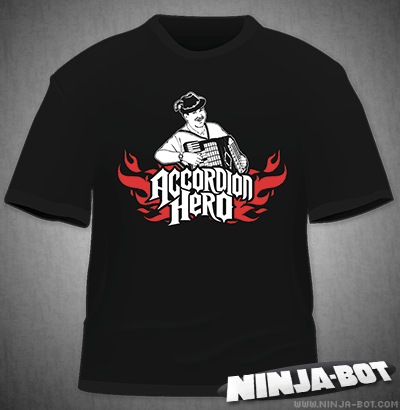 Blatant ad time! We've got three new t-shirts up for sale on Ninja-Bot this week, and today's featured shirt is Accordion Hero! Here's our description from the store:
Lets face it… a real geek wouldn't be caught dead playing a guitar.
Instead work on filling up your Polka Power to rack up some serious bonus multipliers!

| | |
| --- | --- |
| | Posted by Shawn Handyside on November 14, 2007 · 9:03 AM |
Categories:
Activision, Artistic, Guitar Hero/Rock Band, Harmonix, Merchandise, News, Rockin' Out, Things Are Heating Up

· Leave a comment () 8 Comments




Share




« Previous Page