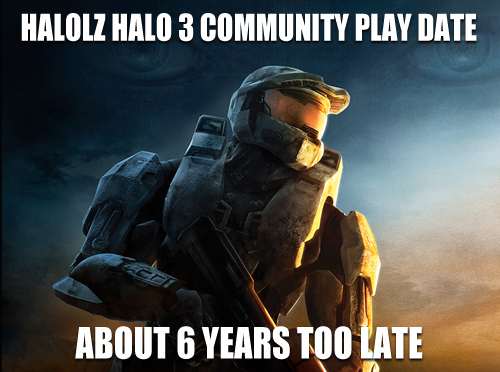 Guys, we don't hang out enough. One might hazard to say "at all", but that guy would be a jerk. Halo 3 is currently free on XBox 360 for XBL Gold users, and since it's the game that this entire site was originally created from, what better time to jump on and play?
Don't have XBox Live? Sign up here and get a free month of XBL Gold. Then go get Halo 3 free.
Don't have an XBox 360? Well, that's a little rough, but we'll be streaming off and on all day, with a functional chat room, so you can at least interact with each other.
So get on your XBox, and shoot me a message at "ThatsMyTrunks", and I'll add you to the party.
It all starts right now!

| | |
| --- | --- |
| | Posted by Fred "Trunks" Wood on October 20, 2013 · 12:02 PM |