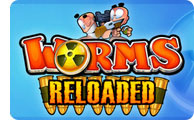 Hey folks! Ready for another video game giveaway? Good, because we've got three copies of the brand new Worms: Reloaded up for grabs!
So how do you enter this time? Well this one's even easier than usual! All you have to do is "like" the Halolz and Ninja-Bot fan pages on Facebook (you've probably done that already) and then share this article (using the share button on the bottom of this post) and you'll have three chances to win!
Need some links? KA-BAM: Halolz Facebook Fan Page • Ninja-Bot Facebook Fan Page
And don't forget, each copy of Worms also unlocks the exclusive hat/grenade combo for Team Fortress 2, featuring Worms' most sacred of weapons… the Holy Hand Grenades!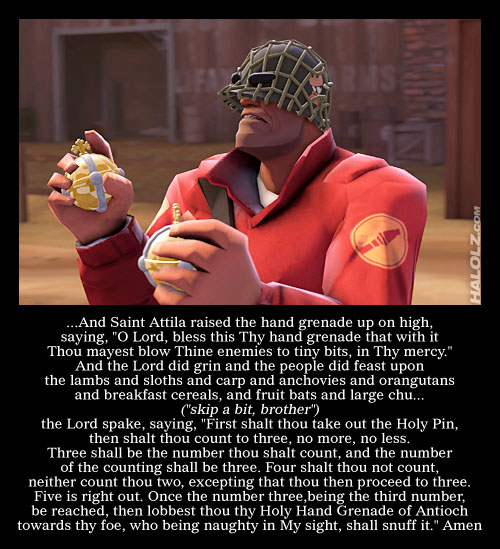 Winners will be chosen over the weekend! Good luck!
– – – – –
UPDATE!
Congratulations to Olivier Bourgeois, Mitchell Myers and Justin Chobanian who won the Worms:Reloaded contest! A WINNER IS YOU!!

| | |
| --- | --- |
| | Posted by Shawn Handyside on August 26, 2010 · 7:28 PM |