Everyday people come to me saying, "Shawn, you're pretty cool…  is there some way I could give you a portion of my disposable income in exchange for awesome geeky t-shirts that will make me the envy of my uncultured neighborhood?" Well good news! Thanks to a twist of fate, I have a buttload of new shirt designs that are finally available for sale on the fabled "internets!"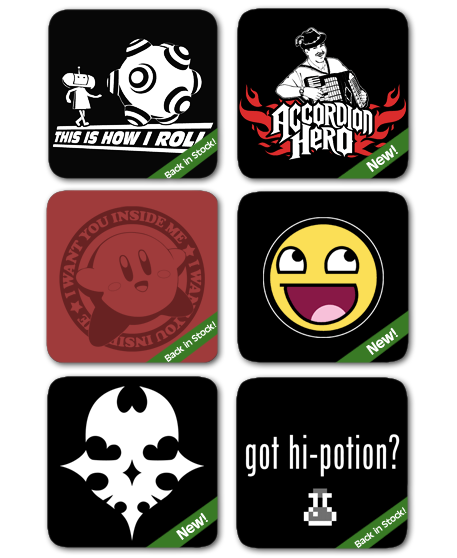 These shirts, which were forged in the fiery depths of Blackrock Spire, provide the extreme stat boosts you need in today's fast-paced leveling environment, while keeping the exterior of your body silky smooth to the touch. Couple all that with the wacky designs I've slapped on the front, and you've got a garment that simply CAN NOT BE BEAT.
Supplies are limited, so order now! My baby needs strained peas!

| | |
| --- | --- |
| | Posted by Shawn Handyside on July 22, 2008 · 3:58 AM |
Categories:
Activision, Artistic, Final Fantasy, Guitar Hero/Rock Band, Harmonix, Internets, Katamari Damacy, Kirby, Merchandise, Namco, News, Nintendo, Power-Ups, Square Enix, The World Ends With You

·